Support our Vets at our Local VFW!!!!!
The VFW Post 1534 is located minutes from Desert Hot Springs. Just six miles south of our City located at 1 Clubhouse Drive on the historic B Bar H Ranch, the VFW has become a staple among residents. Driving directions to this well-kept secret from Desert Hot Springs take Palm Drive south to Dillon Road east to Bubbling Wells Road south and follow the signage to the VFW.
The VFW, housed in the original mid-century B Bar H Ranch Guest Area, has undergone an amazing remodel and is now positioned to serve the community while offering a venue to support our local veterans.
VFW Post 1534 was founded in 1972 by Joseph Lamar Stone. It is one of the last VFW Posts in Southern California's Coachella Valley serving Riverside County Desert Cities. This includes and is not limited to Palm Springs, Cathedral City, Desert Hot Springs, La Quinta, Indio, Rancho Mirage, Palm Desert, Indian Wells, unincorporated County areas of Sky Valley, Desert Edge, B Bar H Ranch and other Desert Cities surrounding locations.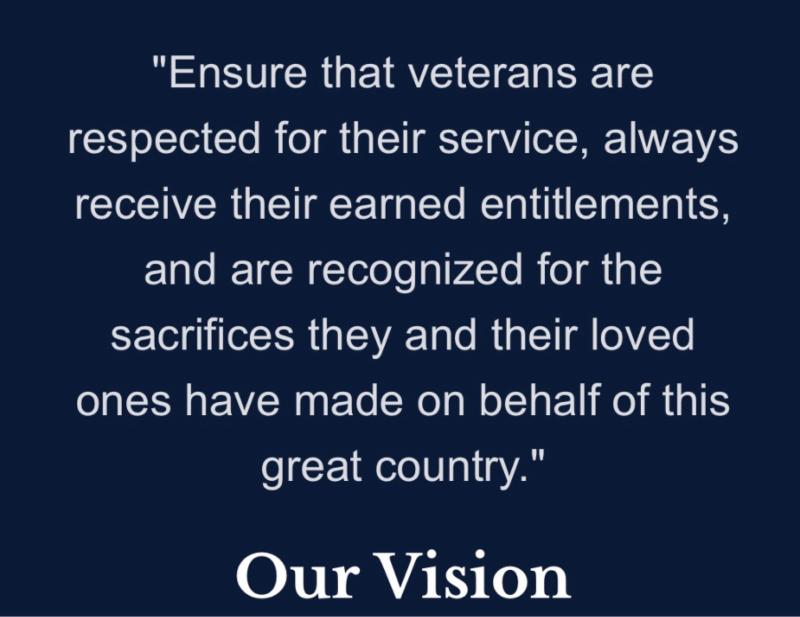 A quick glance of their website will reveal their core values:
• Always put the interests of our members first
• Treat donors as partners in our cause
• Promote patriotism
• Honor military service
• Ensure the care of veterans and their families
• Serve our communities
• Promote a positive image of the VFW
• Respect the diversity of veteran opinions
Commander Horton served the Army as a Staff Sergeant E-6, and I asked him why he is so passionate about the VFW. Always full of passion he replied, "VFW means to me a place where any Veteran can make new friends. Call it home. A place for the community and the youth. To provide a way to reintegrate our Veterans. Award our Veterans and community. To do claims and help out Veterans. These tasks and goals are what I do, and it is what makes me happy — to be involved."
Anna Miller greeted us on our last visit. Her warm smile and welcoming spirit met us with her camera! Anna created the VFW Post 1534 website and assists with social media endeavors for the Post. Of course, I had to ask her a few questions. When asked what drew her to serve at the post, and the capacity she serves in, she replied, " My son's dad was a Vietnam veteran, and I volunteer with the VFW in his honor."
The VFW Dining Room is open to the public and has become a pleasant dining addition. Many of us are HUGE fans of $1 Street Taco Thursday! $1 loaded street tacos may be the best deal in town. But that's not all! Be sure to check the website (link below) for more dining options. Great atmosphere, great food, and a chance to chat with some veterans.
More From Advancing Desert Hot Springs...
"The heart that gives thanks is a happy one, for we cannot feel thankful and unhappy at the same time." Douglas Wood As we prepare to enter the holiday season, we have plenty of reasons to be thankful. First and foremost, if you are reading this… you're alive!!! Robert Louis Stevenson said, "The man who…